Gas Appliance Repair Regina
Gas Range Repair 
The kitchen is the heart of the home. Family bonding happens mostly in the kitchen whether cooking food or eating together. The vital component of this activity is your cooking stove or gas range. Though simple, gas range brings family and friends together. That is why if your cooking tool breaks down, it can affect a lot of aspects and can be inconvenient. 
Bring back the life and bonding on the table with the trusted gas range repair service in Regina!
Our company repairs different types of gas range brands from Maytag, Frigidaire and Whirlpool! We also repair any part of your gas range and offer replacements from gaskets, burners, switches, ignition wires, spark electrodes, igniters, valves, safety valves and a lot more.
Is your gas range burned out? We will bring the heat back for you. Call our company today to be serviced by our professional mechanics that is backed with a wide range of solutions for any kitchen problems especially your gas range. We make our work a mission that is why we always provide solution!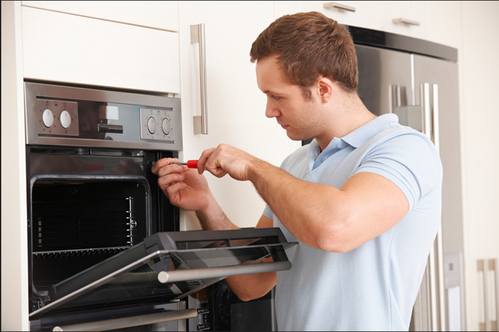 Gas Stove Repair Service 
I am having problems with my stove, where can I have it repaired that is near me?
If you have problems with your cooking device, do not ask questions next time because the best mechanic in local Regina for your gas stove problem will fix it for you. Our highly skilled mechanics can diagnose your gas stove problem and would suggest the best and effective solutions to either repair or replace your gas stove. 
If you notice any of these problems, you need to get your gas stove be checked as early as possible. If the burner is hot regardless of setting, if the indicator light stays lit, if your burner would not come on or if your burner does not heat or heating poorly. 
For issues on your gas stove, do not hesitate to call and contact the qualified repair company in Regina today!
We service gas stove repair or gas stove parts replacement on Maytag, Frigidaire and Whirlpool brands. 
Gas Oven Repair 
Gas ovens is one of the prime products of modern technology. It can provide heat with its abilities without the flames, can warm food within seconds or minutes and bake pastries without the hassle of getting dripped in sweat because of hot wooden ovens.
With the advancement of technology, different kinds of ovens were introduced from electric microwave ovens to gas ovens. Either way produces the same heating capacity.
Gas ovens can serve their purpose well but if not taken care of may lead to damage. If cooking and baking is hindered by broken or damaged parts, then you need a repair service company you can trust.
Our brand of company has been a household name in local Regina. We can fix any type of gas oven problems from improper heating to unexplained sparks. We repair gas oven problems on countertops, drawers, over the range and built in devices. Signs of broken gas ovens, if there are sparks inside, the oven is not heating food or if usage of your oven produces hissing sounds. 
Do not wait for further damage and get your problem be solved by professionals in gas oven repairs. We want to help in diagnosing and addressing the problem quickly. Schedule your appointment today and we will do the fixing for you!
Gas Dryer Repair
Our mechanics are always ready to get you covered with your dryer problems!
Gas dryers as compared to electric ones are more economical. But either way both are dependable especially in drying out wet clothes. They come in handy when you are in a hurry. Dryers are valuable and time saving appliance.
But if your dryers are not operating properly and is not serving its purpose with heating efficiently, before it can get you into bigger problem and higher electric bills, get your gas dryer repaired by the experts. 
Our professional mechanics can repair any part of your gas dryer system and help clean its vent to keep your home safe and the appliance running smoothly.
We also offer maintenance services to assure that your gas dryer would not have frequent trips to repair service. Our specialized knowledge makes our technicians provide our customers with quick diagnosis and address a viable solution for their gas dryer problem. 
Trust our services and book your appointment today. Be assured that we can handle all of your gas dryer repair and replacement needs and we can assist you for maintenance too!